A particular looking clock caught the attention of Studio 2b today at the International Furniture Fair. QLockTwo a German based design company, has taken the Analog and Digital age clocks, and has thrown their own artistic spin into the clocks design. This artistic wall clock is an essential staple piece for any household, purely based off of its ability to generate conversation through its irregularity.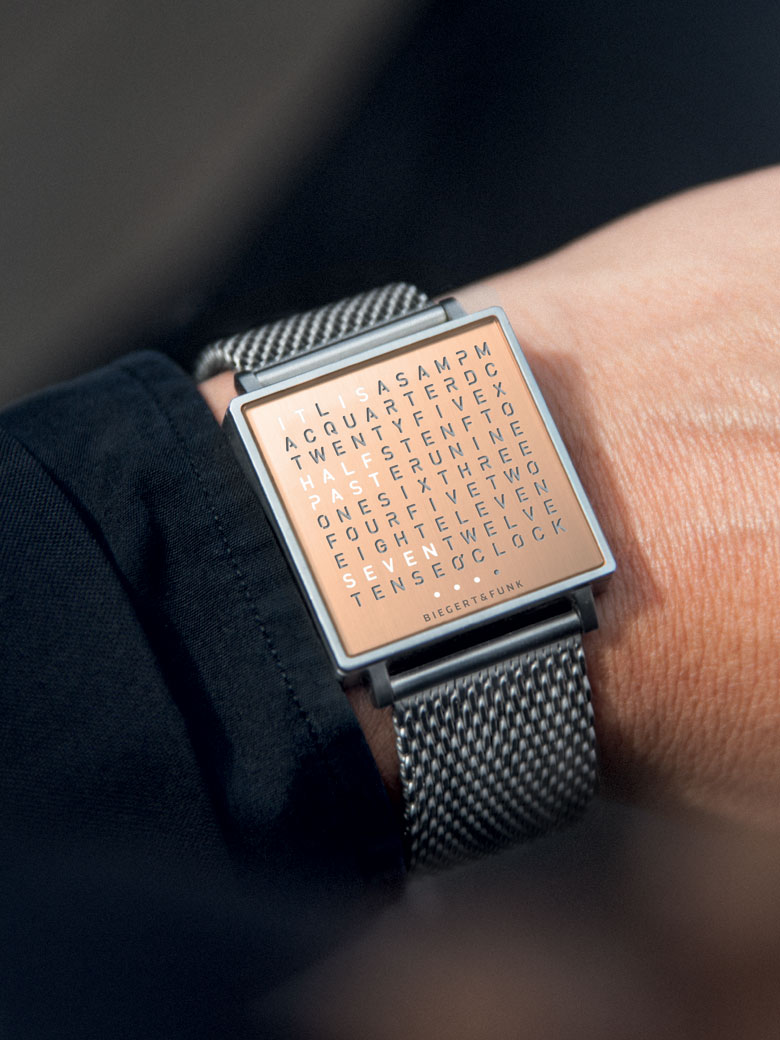 Studio 2b looks forward to hanging this exceptional piece up in our showroom to further inspire new innovative designs.
The ICFF trip so far has shown a lot of great promise. As of right now, Studio 2b is still researching products that would be a great fit in our showroom as well as a great fit for our clientele.